Study and Analysis on Heavy Metals of Physico-Chemical in Industrial Effluent, River and Groundwater Quality
Keywords:
ground water quality, physico, chemical, heavy metals
Abstract
Since water quality is closely tied to human well-being, it is an important criterion to research when the main objective is to achieve long-term development for humanity. The goal of the current study is to evaluate the quality of the spring water in Anger Gutie Town East Wollega, Oromia, Ethiopia. The materials were analyzed using six physico-chemical parameters. Considerations include temperature, pH, and total dissolved solids. Total Suspended Solid, Electrical conductivity, Turbidity), for four additional physico-chemical parameters (SiO2, NH3–N, Total hardness, and Dissolved oxygen) and eleven major chemical parameters (Al3+,Cr+6,Cu, Mn, Fe,K+,SO42‍, PO43‍, NO2‾–N, F , Cl‍) using standard procedures. These are the current suggested recommendations' standards for drinking and irrigation water quality in oceans that were studied.
Downloads
Download data is not yet available.
References
Govind P. (2018). Physico-chemical Analysis of Selected Springs Water Samples of Dehradun City, Uttarakh and India. International Journal for Innovative Research in Science & Technology, 2(5), 452-455.
Sharma D. (2019). A physico-chemical analysis and management of ground water bodies. Journal of Applicable Chemistry, 3(4), 764-768.
Arvind PD., & Indra PT. (2017). Physico-chemical analysis and mapping of spring water quality. International Journal of Advanced Research in Chemical Science, 4(10), 15-25.
Indian Coal and Lignite Resources. (2018). Geological Survey of India.
Akshaya KB, Nirmal KB, Baidhar S, & Swoyam PR. (2020). Assessment of the water quality standard of brahmani river in terms of physico-chemical parameters International Journal of Scientific Research and Management, 2(12), 1765-1772.
Das KC, Arup R, & Rajdeep R. (2018). Physico-chemical analysis of underground water from silchar municipal area of cachar district, Assam, India. International Journal of Engineering Research and Applications, 4(11), 105-108.
Dagim AS, Geremew L, Dejene Disasa I, & Tanweer A. (2019). Assessment of physico-chemical quality of borehole and spring water sources supplied to Robe Town, Oromia region, Ethiopia. Applied Water Science, 7,155-164.
Faisal BMR, Majumder RK, Uddin MJ, & Halim MA. (2021). Studies on heavy metals in industrial effluent, river and groundwater of Savar industrial area, Bangladesh by principal component analysis, Int. J. Geomat. Geosci., 5(1), 182–189.
Patil VT, & Patil PR (2010) Physico-chemical analysis of selected groundwater samples of Amalner Town in Jalgaon District, Maharashtra, India. E. J. Chem., 7(1), 111–116.
Physico-chemical analysis of drinking water quality of Arbaminch town, Journal of Environmental & Analytical Toxicology.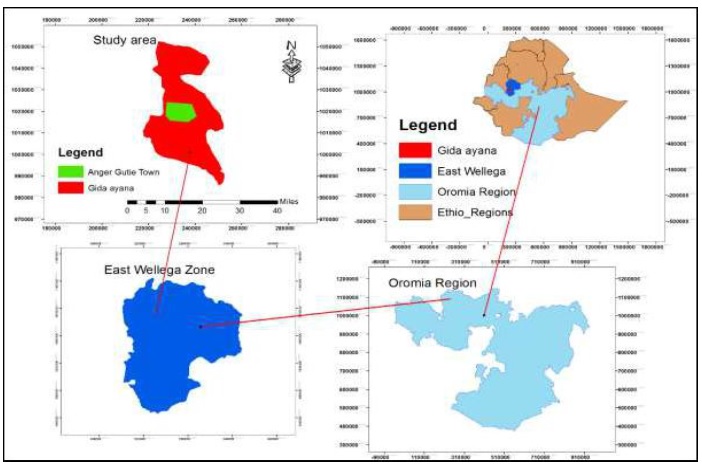 Downloads
How to Cite
Mesfin Abdisa, & Mohammed Umer. (2023). Study and Analysis on Heavy Metals of Physico-Chemical in Industrial Effluent, River and Groundwater Quality. Applied Science and Biotechnology Journal for Advanced Research, 2(5), 28–34. https://doi.org/10.31033/abjar.2.5.6
License
Copyright (c) 2023 Mesfin Abdisa, Mohammed Umer
This work is licensed under a Creative Commons Attribution 4.0 International License.